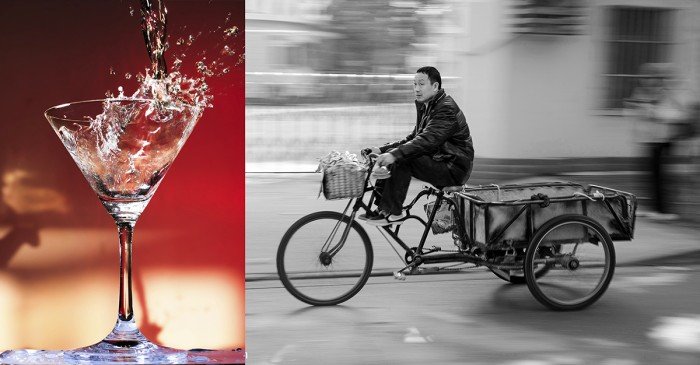 Which course to choose? Advanced or Essential class?
I am often receiving this question when time comes to enroll to one of my photography program. Here is the answer.
Franc Peret
I am offering 2 different Photography courses: Advanced and Essential and despite the detailed description on my website, it can be difficult to choose.
Essential vs Advanced
To make it simple, the Essential Class is what it is: "Essential".
Everything you should know, think about and do, to get better pictures, a higher success rate (to capture the moment) and very pleasing result (technically and artistically).
Everyone should consider Essential
This class is the best value for money as everything you are learning there will be immediately useful in any kind of situation you can meet daily in the street, during an event or a trip. It covers essential photography in portrait, landscape, sports, macro, night shooting… analyzing the difficulties in those practice and offering a very efficient and practical "what to do" case by case solution.
It is a down to earth class adapted to both complete beginners and people with experience who knows things here or there but who cannot yet connect everything in a logical understanding and order.
Experimental and conceptual
The Advanced class is something very different.
This program is a series of workshops for you to discover how far you can go with your camera.
Also, more important, this experience will help you to understand that what is happening (what you organize and set) in front of the lens is finally much more important than the camera itself.
Pushing Boundaries
Somehow it teach you how to become a director/art director/orchestra conductor handling an overall project and not simply a photographer trying to grab a picture.
It is more oriented toward personal creativity, using the camera in many unusual ways: very higher shutter speed, very long pose, shooting several shot from same position, post processing for special effects and so on.
Take it all!
Somehow, to get a complete overview about photography, you should take both lessons, but I would say, the essential class is the most useful one if you are a street photographer type of person, somebody who like to shoot people in documentary style, bringing back travel or family pictures, shoot landscape or products…
If you are more into design, painting, graphic work and virtual world, the advanced class will match as soon as you know how and why to set up your camera or choose a lens.
I hope all of this will be helpful ot pick up the right class for you, but if anything is not clear yet, do not hesitate to contact me!
Former photo journalist, Film maker and ELC Shanghai Photography teacher, Franc Peret is teaching Essential Photography Classes, Advanced Photography Workshop and Film Making Classes in Shanghai, for the last 11 years.
If you wish to contact Franc, just drop an email to francperet@hotmail.com